News, Updates, and Changes to PixelatedImages
August 13, 2019
Killer Bees Honey Tour Photos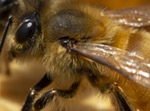 Killer Bees Honey, located in Pisgah National Forest N.C., offers a variety of pure, natural honey plus they have an impressive tour of their hives and facilities. The tour offers an introduction to bees and bee keeping, a closeup view of the hives, and a sample of the honey with food pairings. Not long ago we took their tour and the
Killer Bees Honey Tour
photo gallery is now online! If you ever find yourself in N.C. (driving distance from Asheville, really) check it out...
July 23, 2019
New Photo Gallery for the Apollo 11 Moon Mission 50th Anniversary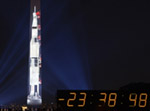 To celebrate the 50th Anniversary of the Apollo 11 moon mission, the Smithsonian is project a scale version of a Saturn V rocket onto the Washington Monument. I stopped by to snap a few quick photos, and the
Saturn V rocket projection
gallery is now online!
July 7, 2019
PixelatedImages Updated Theme
Welcome to the new version of PixelatedImages! The site has been updated with a brand new layout which is (hopefully) easier to navigate, more responsive for viewing on different types of devices, and more aesthetic. The update is still somewhat of a work in progress; Not all of my galleries are up as of right now, but more and more will be online as I finish working on it. And while I'm hoping there are minimal bugs, I'm sure a few snuck in that will be fixed over time — sorry if you encounter any. More photos are planning to be taken and uploaded soon, with several travel plans in the works and I'm already booked for Dragon*Con 2019 and will be taking plenty more photos; I'm looking forward to seeing everyone there!
September 19, 2018
New Photo Gallery from Dragon*Con 2018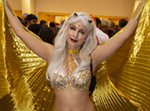 The
photo gallery from Dragon*Con 2018
is now posted! Photo sets cover all days (Thursday through Monday) and include numerous cosplay photos along with shots from the live performances by I:Scintilla, The Cybertronic Spree, Abney Park, and The Crüxshadows. As always, many thanks to everyone who took the time to pose for photos and hopefully everyone enjoys!
December, 2018
Legacy PixelatedImages Updates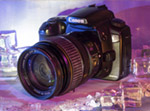 View the list of legacy site updates
.
This is the change log from the previous site design, and as far back as the list of site updates goes!